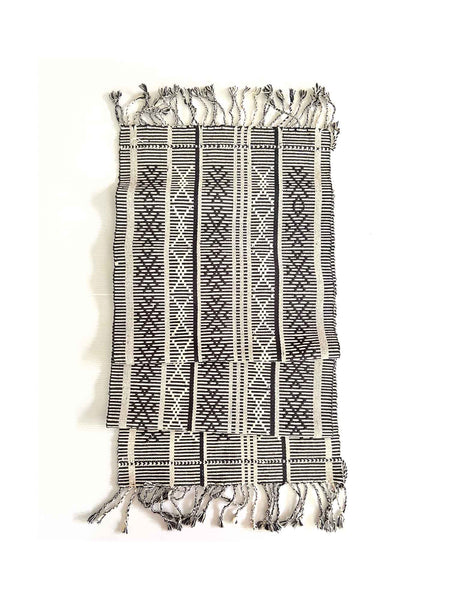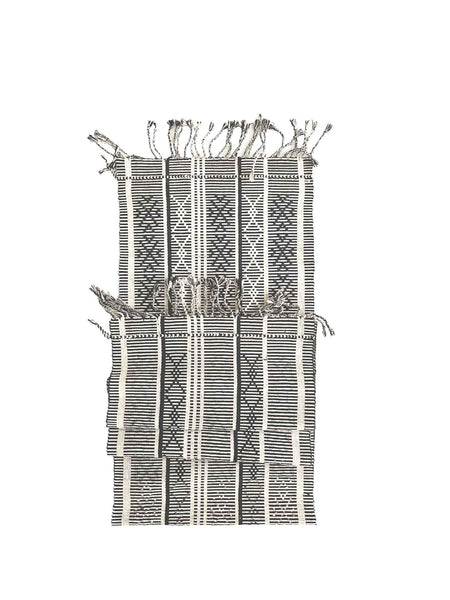 Black and White Naga Runner - BW3
Looking for black and white table runners for your home? Then these double-sided table runners from Nagaland, India, inspired by tribal motifs, woven by women on back strap looms ticks all the right boxes. The designs are contemporary and work in any modern setting. At the same time, the ancient art of tribal weaving in Nagaland, helps to keep heritage alive, building self-sustaining communities, while practicing sustainable small batch production.
 CRAFT HERITAGE
Nagaland has a long history of beautiful back strap loom work. Supplemental wefts are a typical feature, overshooting the width of the fabric, going beyond the selvedge, often resulting in a charming tassel or detail. These cushions feature distinctive patterns and motifs that are indicative of the many hill tribes involved in the weaving sector.
COMPOSITION & CARE

100% Handloom Cotton. Handwash in cool water with mild soap. Recommended to roll in a towel and lay flat to dry.